An exciting route with an unusually strong start list here, first stage is tricky; hard start but in the final its almost flat. Total elevation ~2500m. Looks like a strong breakaway vs FDJ scenario. FDJ have Arnaud Demare on board with his full lead out train.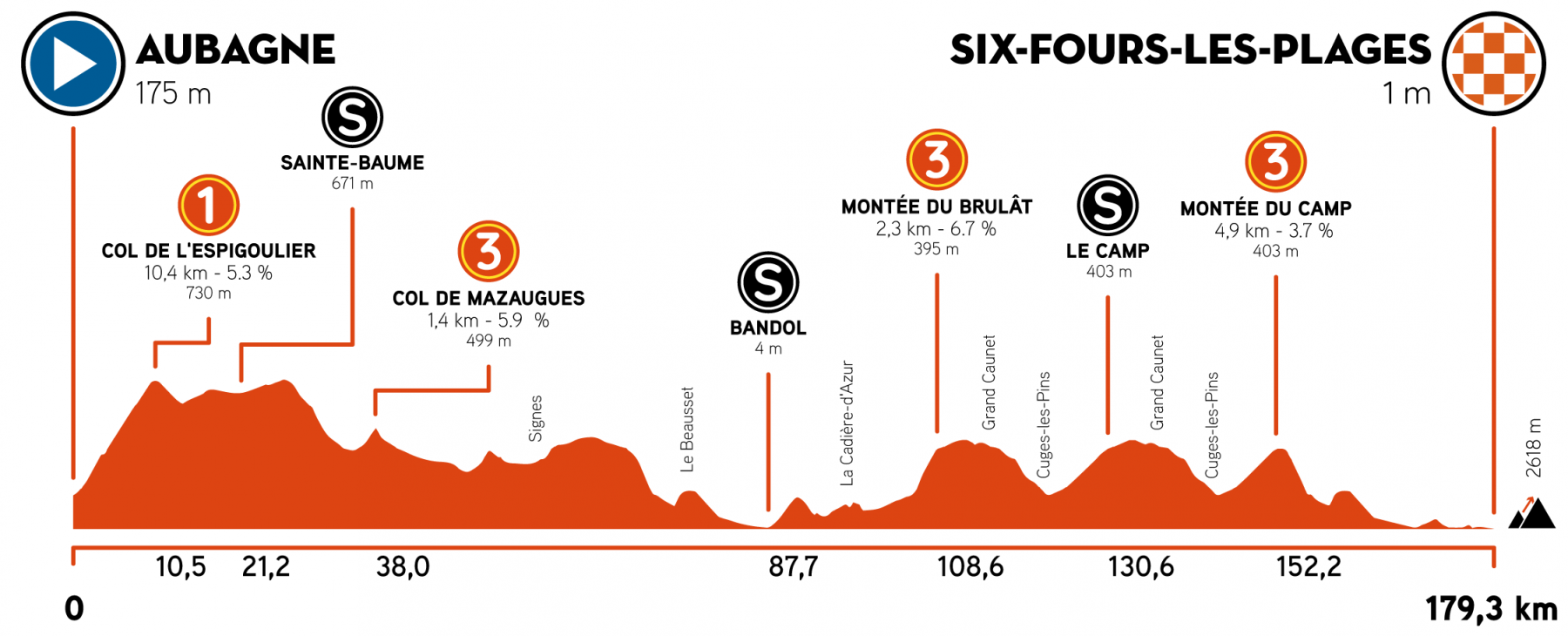 Stage 2 is one for the puncheurs or a solo attack, Wellens, Alaphilippe etc.
Stage 3 will be very important for GC, finish on Mont Ventoux but they don't go to the top. 9.7km at 9.1% still very hard finish.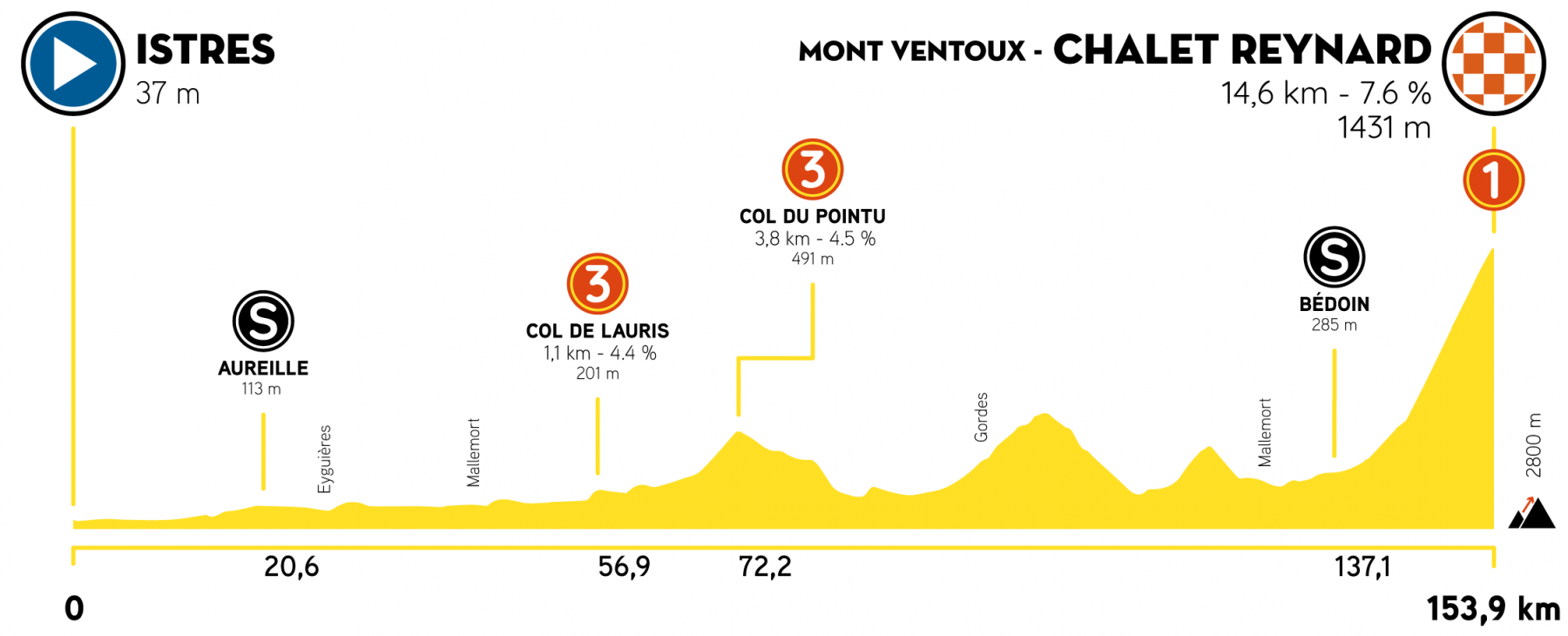 Stage 4 could be one for the sprinters, Team DSM named this stage as the chance for Kanter for example. Demare, Kristoff and Ballerini are other fast names on the start list.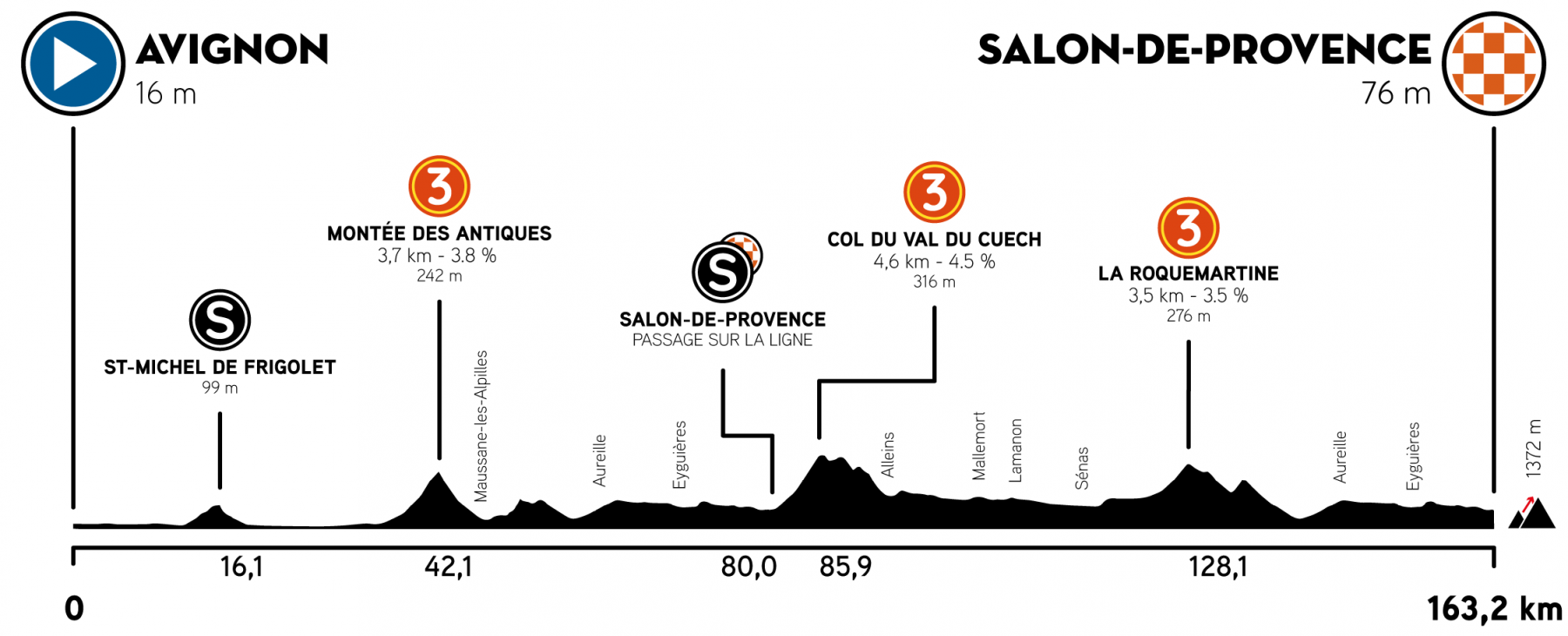 Team to beat for the overall is Astana, they have 3 potential leaders with I. Izagirre, Vlasov and Lutsenko and a great team to support those 3. Lutsenko usually starts the season of great, he doesn't need much race days but I think the Mont Ventoux stage is a bit too hard for him. I rate Vlasov a bit higher than Ion Izagirre at the moment so he is the top favourite in my opinion.
Because Behind them I am thinking of Mollema who is one of the only GC riders here who already rode Besseges, this far into the season it's probably an advantage. With all stages containing multiple hills big breakaways might decide GC as well, that's why I included someone like Covi and Wellens in the star-ranking. I don't expect Ciccone in those breakaways though, his goals come later in the season.
Another rider with Besseges in the legs is Egan Bernal, he is leading team Ineos. Some bookies rate Sosa very high, I don't. Laurens de Plus could surprise though.
Other riders include; Paret-Peintre, showed great form and fast legs contender for a stage as well. Barguil, motivated on French roads classics are a goal for him this season so his peak could come quick. Aru, no idea how his form is but UAE wasn't the right environment for him, he could surprise at his new team.
*** Vlasov
** I. Izagirre, Mollema, Bernal, Barguil, Aru, Paret-Peintre
*Lutsenko, Wellens, Alaphilippe, Donovan, Covi, Haig, Mas